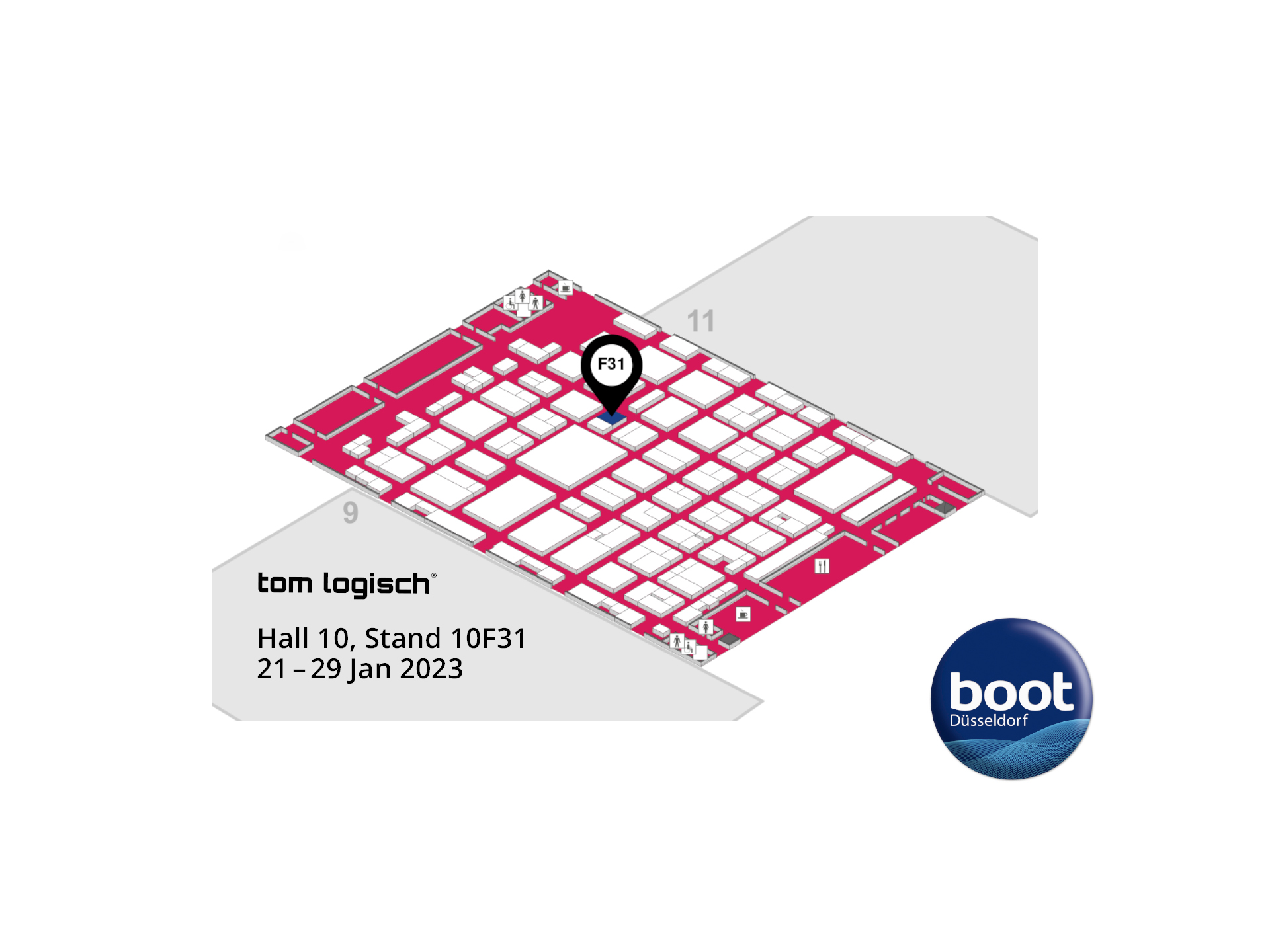 Price List & Invitation for boot Show 2023
'boot 2023 +' is imminent – and of course we are right in the middle of it again.
This year, you will find our entire range in Hall 10, Stand 10F31:
• Schenker® watermakers + (delivery time currently 4–5 weeks)
• Hydrovane® windvanes + (delivery time currently 4–6 weeks)
• Watt&Sea® hydrogenerators + (delivery time currently 8–12 weeks)
• Superwind® windgenerators + (delivery time currently 2–4 weeks)
• enteron® yacht sewage treatment units + (delivery time currently 4 weeks)
• aquonic® drinkingwater treatment units + (delivery time currently 4–6 weeks)
Because the delivery times for some product groups are already long, you will find the boot show 2023 price list here + – so you have enough time to plan your visit and, of course, receive specific offers in advance.
Even those who cannot come to Düsseldorf in person can be there live: Every day from Monday to Friday between 9:30 a.m. and 10:00 a.m., you can participate in our Zoom webinar + from the 'boot', directly from our booth. Ask your questions live, view products, and request specific offers.
There are attractive pre-order conditions for all commercial buyers +; please enquire directly if you have a specific need.
On the first Saturday of the show, the World Cruising Club seminar + will take place again, in which I will give my presentation on equipment for long-distance cruising yachts. Anyone who would like to take part can register now +. Participation is free, but places are limited.
For all our products, we offer Europe-wide installation services through FORTIS +. Niels Hagge has calculated both fixed assembly flat rates and fixed travel prices (domestic, with foreign countries on request; travel costs will be shared by customers within a specified region.
Of course, you can now request specific offers + and order them to receive the goods right before the start of the season. As a guide, the current delivery times are listed with each product group, and experience has shown that they increase quickly after the show.
Incidentally, it is worth booking your ticket in advance +. There are corresponding discounts in all online portals. If you want to travel by train, for example, you can get to your destination with the DB event ticket at a fixed price from all German train stations, or book a special price (from Berlin on the ICE in 5 hours without changing, sometimes from €18 – parking is more expensive…). For the first time, public transport is no longer included with the admission ticket, so you have to buy tickets or use the app before you start your journey. All information can be found here +.
We look forward to your visit to our booth. You are welcome to reserve an appointment + in advance so that we can take the time to answer your questions. Experience has shown that it gets very crowded here, especially on the weekends, so we recommend visiting the show during the week, if possible.
Yours,
Tom Logisch
tom logisch – exploring the world in a better way