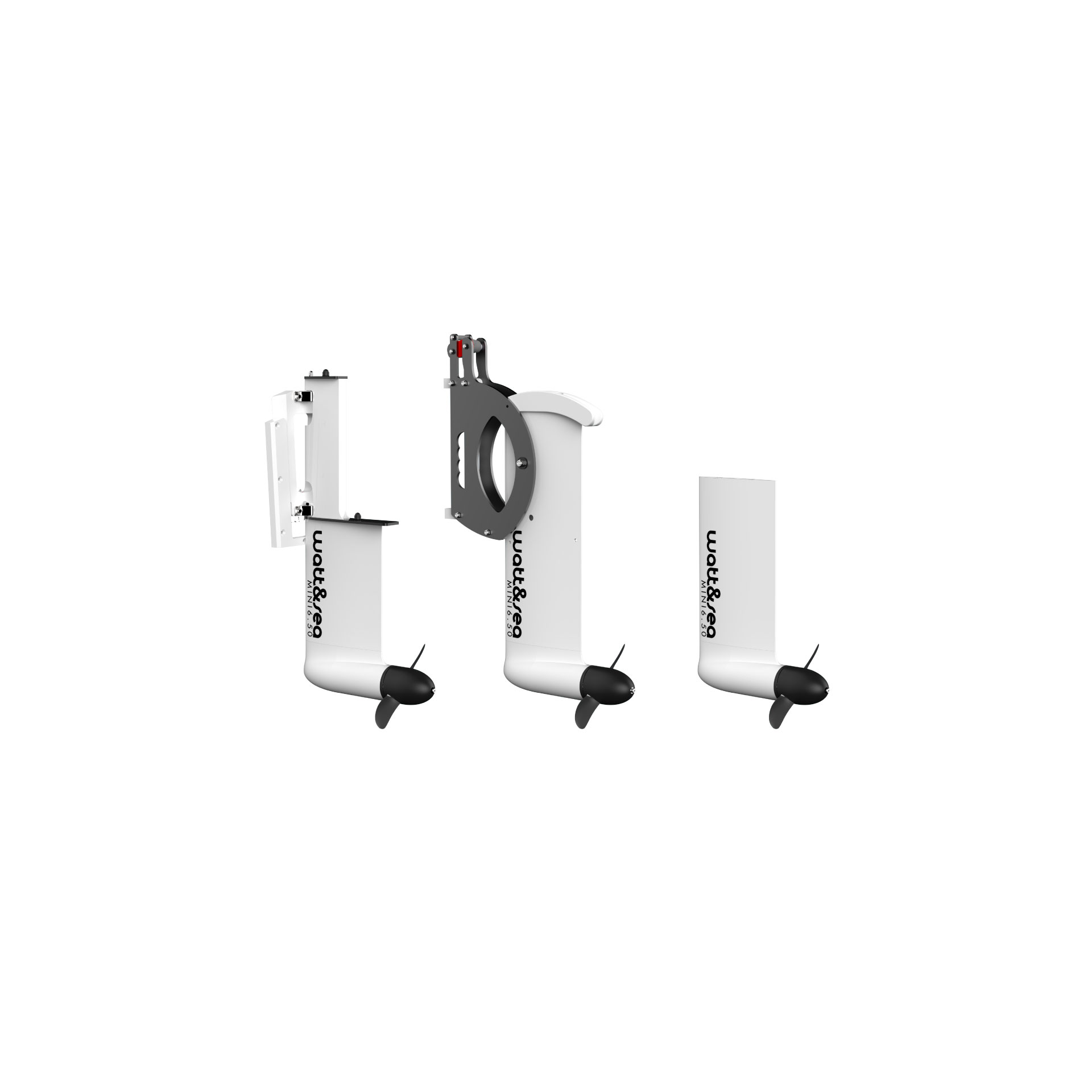 Watt&Sea CRUISING 300 Hydrogenerator for Mini 6.50
This 300W hydrogenerator, equipped with a two-blade propeller (composite) with a manually adjustable pitch to respond to significant speed variations, becomes the ideal companion for the Mini 6.50. Tested on the last two editions, approved by Marie and Vincent on the Transat 2019, we now offer you 3 variations:
PK-MINI-300-FA: the 300W hydrogenerator equipped with removable support with a safety system for locking the male and female parts. Additional support
for the other edge or for storage can be added (ref. U-04).
PK-MINI-300-K: the 300W hydrogenerator with a 500mm long mast, and a bracket to raise the generator when not in use.
PK-MINI-300-MA: the 300W hydrogenerator equipped with a 330 mm long mast, without any fixing system
Please contact us at any time if you are interested.
tom logisch – exploring the world in a better way