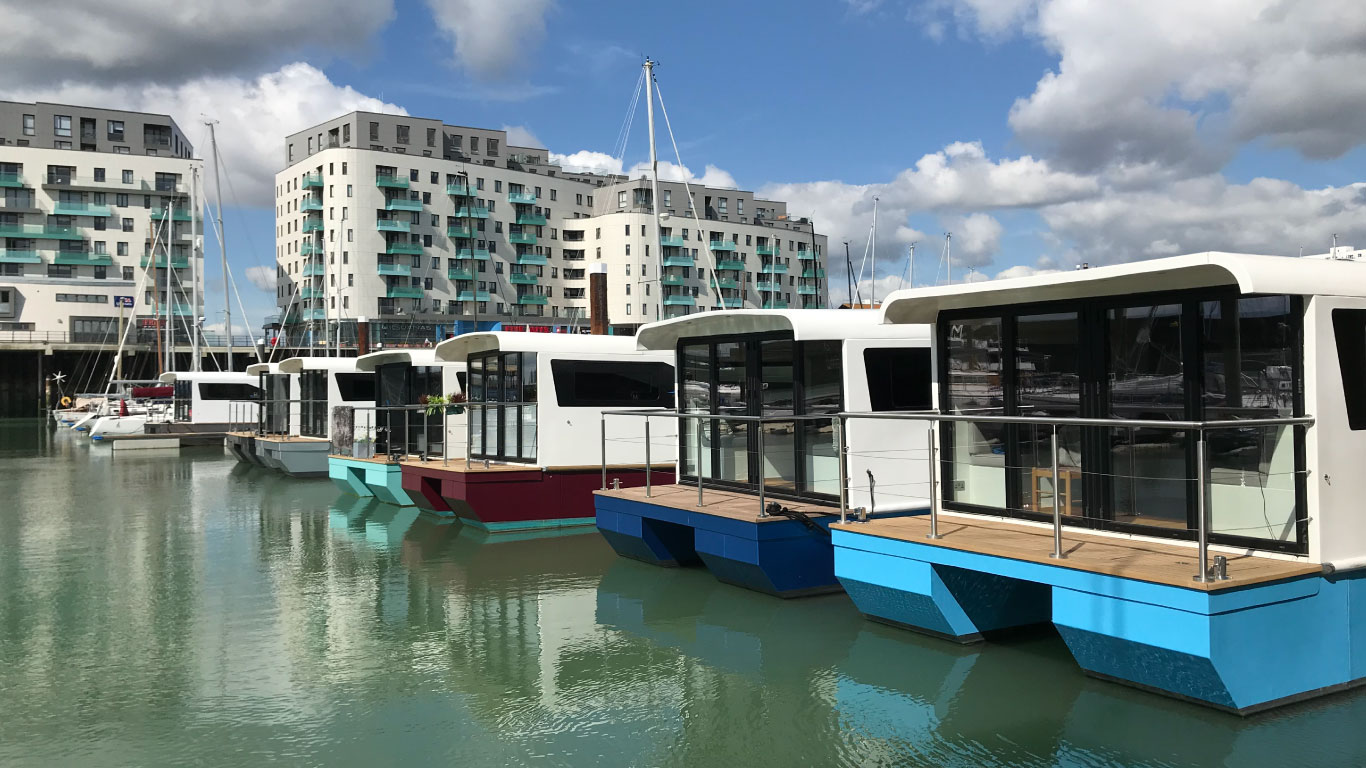 Houseboat Market Rising
tom logisch now partnering with almost all houseboat shipyards
The houseboat market continues to boom; more and more new owners are rushing for the water and are looking for suitable and quickly deliverable ships and berths. These are in short supply, but new shipyards are entering the market, and we now have direct channels to almost all houseboat shipyards and can deliver our solutions throughout Europe.
Changes in the mooring situation
Every ship needs a berth, usually up to 90% of the year. The berth situation is already stretched, and most yachts that have been ordered have not yet been delivered. Some shipyards are seeing an 85% increase in orders per quarter; demand is unprecedented, and so the few remaining berth vacancies will become increasingly expensive. Conditions like those in the Mediterranean – where long waiting lists are the norm – are now becoming the reality in many other places.
Book professional guidance from tom logisch
We often hear from our customers that they want to rent out their houseboats in order to cut the annual costs. Unfortunately, many houseboat owners are unfamiliar with the legal challenges related to owning or renting a houseboat, as a recent court ruling in Berlin showed. Many assume incorrectly that it is possible to understand the legal ramifications of houseboat ownership through basic web research. tom logisch, as the founder of a yacht charter company and operator of training yachts, knows the legal ins-and-outs of houseboat ownership and rental, and we now offer our help!
You can book a telephone call or video chat appointment where we can discuss your ideas with you and offer a free initial feasibility assessment. If you decide that you want to buy a rentable houseboat or charter yacht, you can book a second meeting for a detailed consultation, which will be invoiced accordingly.
tom logisch – exploring the world in a better way